Toby Keith is perhaps one of the most well-known names in country music. The multi-platinum-selling artist enjoys a very successful family life parallel to his professional life, though in 2021, his fortunes hit a downward spiral.
After a year of speculation, Keith finally revealed to fans that he was not doing well after having been diagnosed with cancer.
But now we have a more recent update that gives both him and his fans hope.
Toby Keith, a seven-time Grammy nominee, is fighting for his life. It was back in June of 2022 that Keith announced via social media that he had been diagnosed with stomach cancer. He wanted to make sure his fans knew what was going on with him, and thus posted a message on his Instagram and Twitter accounts.
He revealed that for the previous six months he had undergone chemotherapy, radiation, and surgery. Other than that, Keith didn't share much more details about the diagnosis.
"Last fall I was diagnosed with stomach cancer. I've spent the last six months receiving chemo, radiation and surgery. So far, so good. I need time to breathe, recover and relax," the singer wrote.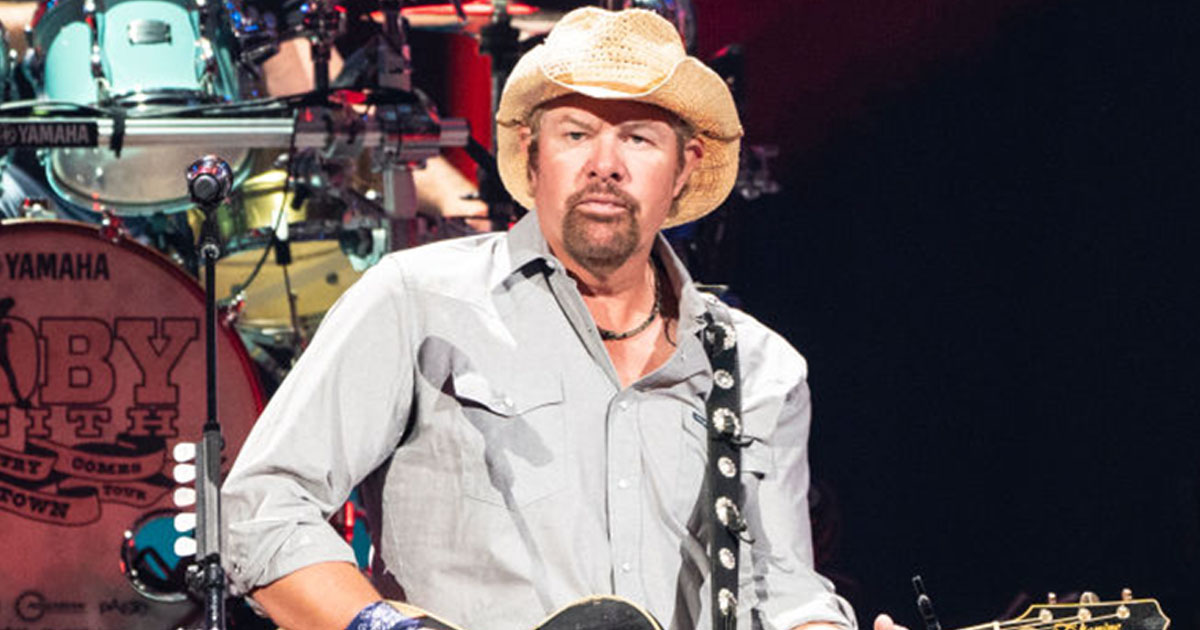 Even with the diagnosis, the country singer is not allowing his high spirits to wane. He ended his note with a promise of seeing his fans soon.
"I am looking forward to spending this time with my family. But I will see the fans sooner than later. I can't wait," he wrote, signing his initials.
As soon as the beloved singer posted the news, he was inundated with messages of love, prayers, and support.
Even before his own diagnosis, Keith has always been a vocal advocate of cancer research. In 2006, he established the Toby Keith Foundation to help provide children with cancer with housing for free.
View this post on Instagram
The singer supports the cause very dearly – just this year, Keith's Oklahoma Golf Classic raised over $1 million for OK Kids Coral, an organization helping children with cancer find free housing while they receive treatment in his home city of Oklahoma.
Despite his diagnosis, he remained in the public eye. He was inducted into the Nashville Songwriters Hall of Fame in November 2021 and played the Heroes Honor Festival at Daytona International Speedway in May 2022.
Fortunately, Keith appears to be doing well at the moment. According to WhiskeyRiff, his "prognosis appears to be good now that the cancer is in remission".