For many movie stars, an Academy Award nomination means being propelled straight to the top in Hollywood. But for Gabourey Sidibe, it was a different story.
The actress starred as 'Precious' in the Academy award-winning movie Precious. But what happened afterwards? This is Sidibe, 11 years later.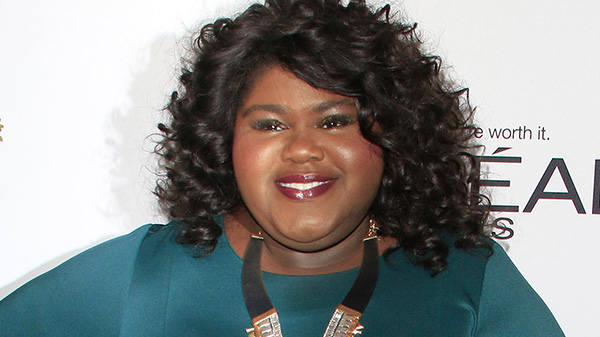 Gabourey "Gabby" Sidibe was born May 6, 1983 in Brooklyn, New York. Her mother, Alice, was a street performer and singer, while her father, Ibnou, worked as a cab driver.
Wanted to become a comedian
When Sidibe was young, her parents split. She grew up in Harlem, New York, but at a young age it wasn't acting that was her passion.
"Gabby would say, 'No, I'm gonna be a comedian,'" her mom told US Magazine in 2010.
She starred in several school plays as a child, but it wasn't what she wanted. Since her mother worked as a performer in the New York subway, among other places, she had seen her struggle financially and wanted more stability for herself. That meant getting an education.
Growing up, Sidibe was often teased about her looks. In college, meanwhile, while hanging out with her friends who were in theatre, she noticed it was always someone else who got the attention.
View this post on Instagram
Sidibe found her inspiration in comedian and plus-size actress Mo'Nique, and wanted to be just like her.
"I always thought she was really funny, but also she's very confident in the way she looks, and that's what I prayed about," she explained in an interview with the NY Times.
"At that time in my life, I wanted to be everybody else, but I wanted to want to be Gabby."
Gabourey Sidibe – studies
Sidibe attended several colleges in New York before deciding to pursue a degree in psychology at Mercy College, working as a part-time receptionist to pay for tuition. One day, though, while studying for an exam, everything would change.
A friend called, saying that there was an audition for a role in Lee Daniel's upcoming movie Precious (2009).
Gabourey Sidibe had read the book Push: A Novel on which the movie is based. She got the book from her mother and she ended up at the audition.
"I read the book, and I gave it to Gabby," mother Alice said. "Her friends encouraged her to try out for 'Precious,' and she got it."
Sidibe wasn't sure about going to the audition, since it ment her skipping school. However, she went. And it was a success.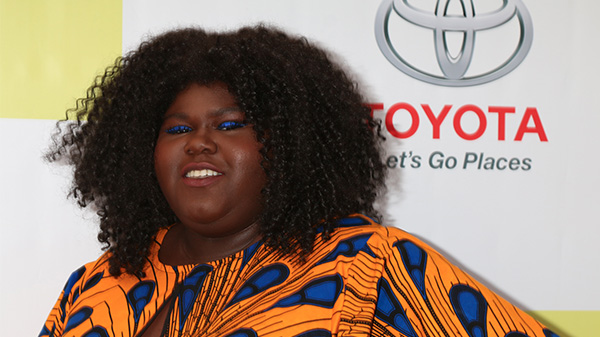 Sidibe didn't have any acting experience at that level, but she did what she did best.
The part-time receptionist used her own life experience as inspiration and her studies of psychology to portray the obese teen mother who enrolls in a special education project.
Gabourey Sidibe as Precious
Gabourey Sidibe focused her knowledge on how a victim usually behaves, and sure enough delivered an incredibly powerful performance. Director Lee Daniels knew he had found his star for the role as Precious.
"She's way smarter than me, way, way smarter than me, and most of the actors I've worked with," Daniels told the New York Times. "I love her with all my soul."
Daniels – also the producer of Monster's Ball and director of Shadowboxer – said that he and "Gabby" spoke for hours during the audition. She cried real tears, and he refused to make her repeat it.
"I have to be really protective of her because she's baring me her soul," Daniels said. "A lot of her truth is in her".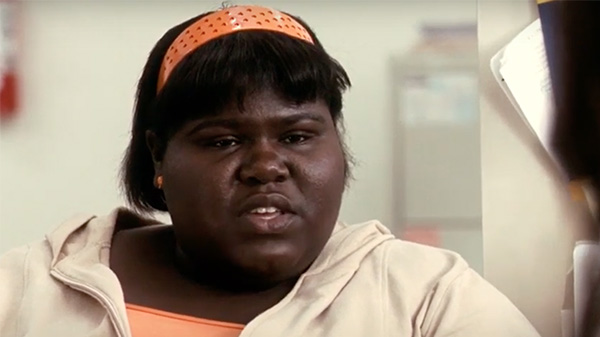 With absolutely no acting experience to draw on for the audition, Gabourey Sidibe simply took inspiration from her own life experiences.
She used her psychology training to portray Precious – an obese illiterate teen mom – and gave a truly unique performance.
Academy Award nomination
More than 300 women auditioned for the role of Precious. Gabourey Sidibe got it, and before long, the 37 year-old was a Hollywood star.
The movie Precious – starring several other stars such as Sidibe's childhood role model Mo'Nique, singer Mariah Carey and Lenny Kravitz – was praised and loved by both the public and critics. It won the grand jury prize at the Sundance Film Festival. By the time the Academy Awards came around, Sidibe was in the spotlight.
She was nominated for an Academy Award for Best Performance by an Actress and, in addition, nominated for a Golden Globe in the same category.
Sidibe won several other awards such as 'New Hollywood' at the Hollywood Film Awards and the 'Virtuosos Award' at the Santa Barbara Film Festival, an honor created to recognize a select group whose noteworthy performances in film have elevated them into the national cinematic dialogue.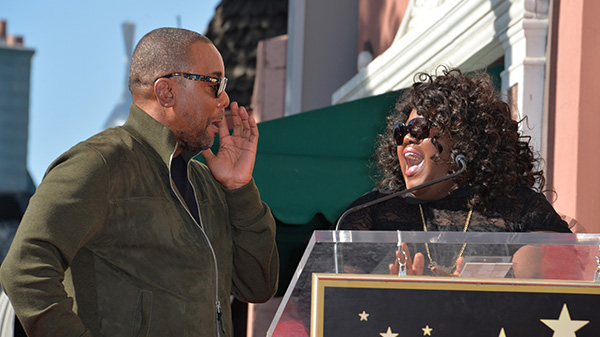 Precious would go on to win two Academy Awards and receive an additional four nominations.
Put in hard work
Along with Sidibe, Anna Kendrick was also nominated for an Academy Award for her part in Up in the Air. However, according to Gabby, the seas did not part for her in the same way they did for Kendrick.
An Oscar nomination usually leads straight to the top of Hollywood. Sadly, for Sidibe, it was another story.
"I've heard the idea that I'm just lucky before. I've heard that. I'm an extremely unlucky person, actually. I'm very, very unlucky in a lot of ways," she told Collider.
"I work really, really hard though. I work really, really hard. An no, the Hollywood seas didn't part for me in the same way that it might have for maybe Anna Kendrick who was nominated for the first time that year as well, who then went on to star in films and television and the whole thing."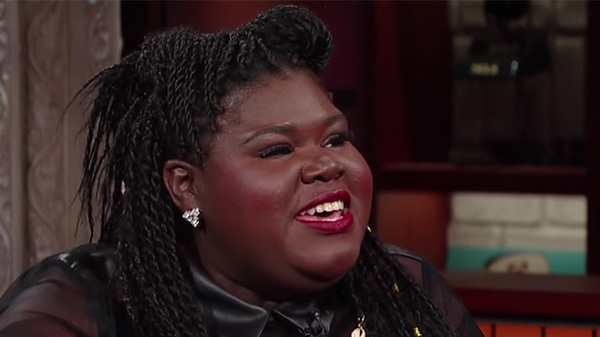 "The seas did not part that same way for me and I assume that there are a few factors that made that so, but I am still working 10 years later."
Gabourey Sidibe – career
Gabby was an overnight cinderella story, playing a character whose traits aren't even close to her own. Her role in Precious is a woman without any self-esteem or future. Sidibe, meanwhile, is a wonderful and charming woman, describing herself as a 'normal girl, trying to do abnormal things' on her Facebook page.
In any case, her accomplishment in Precious opened up new doors. She's been in Yelling to the Sky (2011), featuring opposite Lenny Kravitz's daughter Zoe Kravitz, and several TV series such as American Horror Story and Empire.
Now, Sidibe's set to star in the anticipated scary movie Antebellum, alongside Janelle Monae.
Gabourey Sidibe's down-to-earth attitude continues to shine through, with the acrtress taking on several other projects. But at the same time, getting to where she is today hasn't been easy. When she was young, she struggled with her weight.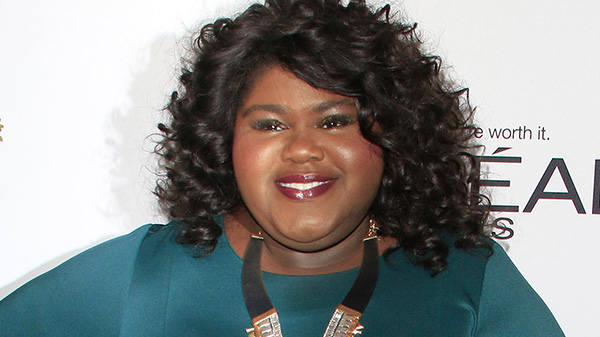 "It's something I've had to work at. My first diet started when I was six years old," Sidibe told Oprah Winfrey in 2009.
"I've never been a small girl. One day I had to sit down with myself and decide that I loved myself no matter what my body looked like and what other people thought about my body."
Mental health problems
In 2017, Gabourey Sidibe released her memoir This is Just My Face: Try Not to Stare, in which she wrote about her mental health problems while in college. Following her weight loss in 2016, Gabby's had depression and endured panic attacks. In college, sometimes she could stop eating for days.
Taking the step to get help is easier said and done. She tried speaking to her family about what was happening, but her mother didn't treat it as a serious matter.
At the same time, Sidibe is clear about the fact that her mother isn't a bad person, just that she didn't understand her daughter needed help from a professional.
"I couldn't tell her that I couldn't stop crying and that I hated everything about myself. Whenever I did try to open up, my mom seemed unconcerned," Sidibe wrote, according to People.
"When I was sad about something, she told me to 'get a thicker skin.' When I was upset, she told me to 'stop nitpicking.' My mom has always had faith that things would be okay, but saying 'tomorrow will be a better day' wasn't enough for me."
View this post on Instagram
Gabourey Sidibe's currently in a relationship with Brandon Frankel. He's a marketing expert, working with strategic partnerships in tech and entertainment, according to his Instagram.
Gabourey Sidibe – boyfriend
In 2017, Billboard named him in one of their 'Branding Power Players'.
"Frankel has racked up frequent-flyer miles in pursuit of branding opportunities for his clients, traveling to Mumbai with Major Lazer for the opening ­ceremonies of the Indian Premier League cricket finals and to a mall in Moscow with Yung Lean for a Calvin Klein campaign," the magazine wrote.
Sidibe and Frankel share their love with fans through their Instagram pages. On New Year's Eve, Brandon posted a picture of the pair, calling his girlfriend "Queen".
"You're a ball of sunshine, so generous and giving of your time and love- and your excitement and passion for life and people/things you love truly lights up my heart. You've taught me so much about life, myself, and the world that is truly invaluable. You make me push myself to be a better me, even though you probably don't even realize you are. I love you more and more every single day- which seems impossible, but continually amazes me," Brandon wrote.
View this post on Instagram
As mentioned, Sidibe underwent weight loss in 2016, followed by aparoscopic bariatric surgery in March 2017.
Gym picture
Via Instagram, Gabourey Sidibe is sharing her determination to working out. A post in January earlier this year gained a lot of cheers, showing her at the gym showing off all her curves and glam.
"Balls and Knees and Magic," the caption said.
View this post on Instagram
In August, Sidibe posted another picture, again at the gym.
View this post on Instagram
The most important thing, of course, isn't to be thin. It's about accepting and being happy with your body, which she definitely appears to be!
A true role model
Gabourey Sidibe has been through a lot, struggling with her body, being accepted and fighting her way through what is ever a cruel and unforgiving business.
But in the end, she's shown that anything is possible – and we love her for proving that to be true!
Gabourey Sidibe is amazing – and we're so grateful to get the opportunity to witness her progress as a wonderful person, actress and role model.
Please, share her inspirational story with friends and family.