It's been a trying time of late for the members of the Presley clan.
The sudden passing of Lisa-Marie – two years after the death of her son, Benjamin Keough – was hard felt by her loved ones, and rumors of infighting between Lisa Marie's daughter, Riley Keough, and mother, Priscilla Presley, have been abound since.
A good many eyes, then, were naturally on Riley – granddaughter of the legendary Elvis – when she arrived at the star-studded Vanity Fair Oscars Party on Sunday night in Beverly Hills, Los Angeles.
READ MORE
Priscilla Presley makes statement on Lisa Marie's 55th birthday – and it's heartbreaking
Riley Keough shares heart-crushing tribute to her late mother, Lisa Marie
Elvis Presley's granddaughter has become a movie star – sit down before you see her today
The 33-year-old, who appeared alongside her husband, Ben Smith-Petersen, was wearing a sequin, floor-length gown for the March 13 event, and looked positively stunning as she posed for photos.
Hours earlier, Austin Butler lost out on the Best Actor Oscar for his portrayal of Riley's grandfather, with Brendan Fraser taking home the win for The Whale instead.
Riley has previously spoken highly of Butler's performance, stating that she was "in tears for a week" after watching Baz Luhrmann's biopic.
Riley Keough attends the 2023 Vanity Fair Oscar Party. #Oscars pic.twitter.com/iHt5kyZRnG

— @21metgala (@21metgala) March 13, 2023
There were a great many who chose to comment on Riley's appearance at the Oscars party, with the majority of them having positive things to say.
"THE REST OF THE WORLD WAS SILVER AND RILEY KEOUGH WAS GOLD," one fan wrote on Twitter.
Another commented simply: "Riley keough supremacy!!"
A third said: "Riley Keough absolutely stunning before the Vanity Fair Oscars Party."
Welcome to the stage: Riley Keough and Suki Waterhouse. #VanityFairOscarParty

🔗: https://t.co/LcUQJnX0e0 pic.twitter.com/UZzznyfNV5

— VANITY FAIR (@VanityFair) March 13, 2023
Earlier this year, Riley attended the Golden Globes alongside her mother, Lisa Marie, and grandmother, Priscilla. The trio witnessed Butler win 'Best Actor in A Drama Motion Picture', but joy turned to grief a mere 48 hours later when Lisa Marie passed away from cardiac arrest at her home in Calabasas.
Now, almost two months on, Lisa Marie's death remains a point of serious contention within the Presley clan. According to the Daily Mail, Lisa Marie made an amendment to her will in 2016, removing her mother as her executor and instead naming Riley and Benjamin, her two children, as her heirs.
Benjamin tragically died by suicide in 2020, leaving Riley as the sole heir in Lisa Marie's will, which contains the rights to the famous Graceland mansion and a 15 percent stake in Elvis Presley Enterprises.
Priscilla, it's said, is now challenging the aforementioned amendment which cuts her out completely.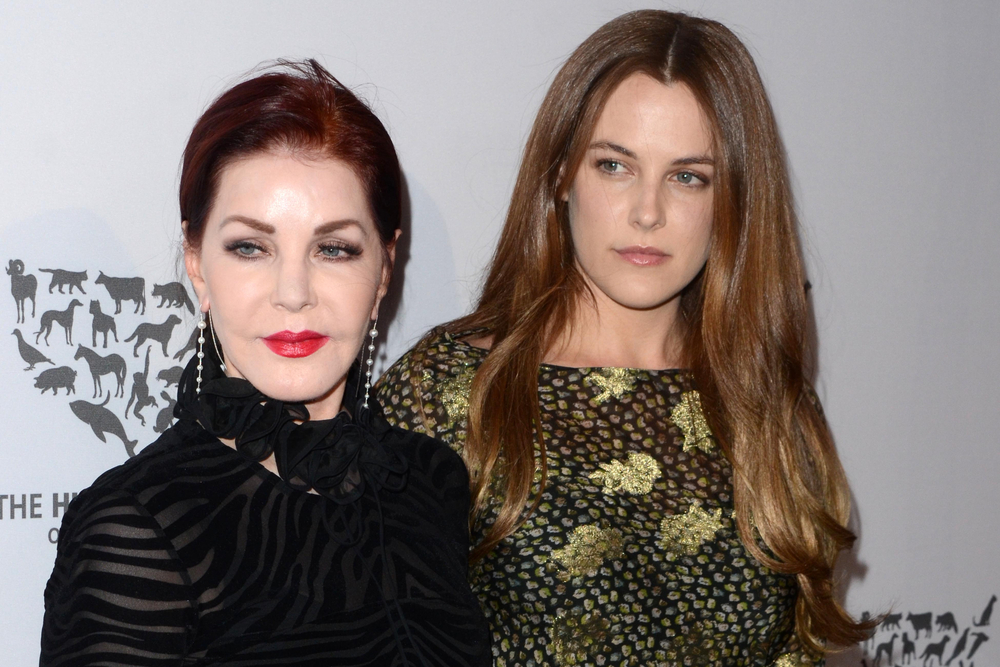 In an incredible update to the ongoing drama earlier this week, it was claimed that Priscilla had been "locked out" of Graceland by her granddaughter. RadarOnline claim Riley visited the Memphis estate to "change the locks on the upstairs doors and archives."
Do you agree that Riley Keough looked positively radiant this past weekend?
Were/are you a fan of Elvis Presley and his music? Let us know your thoughts in the comments box.
Meanwhile, share this article on Facebook so your friends and family can read it too.