Demi Moore and Bruce Willis once had the title of Hollywood's "IT" couple. They were both Hollywood A-list celebrities who garnered international attention.
Everyone assumed that their tale was finished after their divorce, yet more than 20 years later, they still have a very special link.
Even after their divorce, Demi Moore and Bruce Willis have never disparaged one another. Demi Moore is finally talking about a little-discussed period of her life—her divorce from actor Bruce Willis—in her explosive memoir "Inside Out."
"It's a funny thing to say, but I'm very proud of our divorce," Moore said in her book. She shared how Willis was afraid things would turn ugly because of Moore's "anger and whatever baggage" she had from their time together.
Willis likely thought their divorce would be contentious, as many divorces are. And that Moore would use negative strategies, Moore responded, "But I didn't, and neither did he.
The couple first connected during Moore's then-fiancé Emilio Esteves' Los Angeles film "Stakeout" premiere. Soon after meeting Willis at the movie premiere, Moore, who had previously been married to Freddy Moore from 1981 to 1985, started seeing him.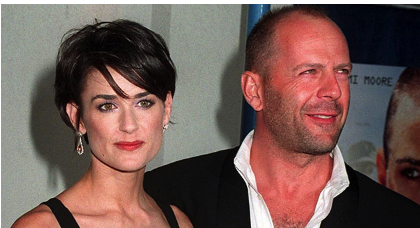 Their daughter Rumer Willis is all grown up and she is the spitting image of her parents.
According to a family update, dementia has been detected in Bruce Willis.
Following the actor's diagnosis, Bruce Willis and Emma Heming share a new, emotional video.
Four months into their relationship, the pair experienced a "whirlwind" romance that resulted in marriage. On a whim, they tied the knot in Las Vegas on November 21, 1987. They made the decision to become parents for the first time after learning the news.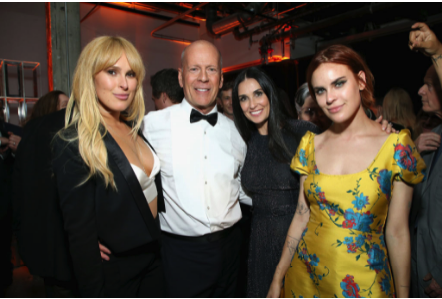 When Willis broached the subject of Moore getting married, they were headed to the casino. She dismissed it, but when they got to the casino, the action star brought it up once more, and Moore could tell he was not going to budge.
They had their first daughter Rumer in 1988, their second daughter Scout in 1991, and then their youngest daughter collectively, Tallulah, all within a short period of time.
She wrote in her autobiography that the couple was less interested in one another and more focused on becoming parents. According to Moore, "I think both of us were more passionate about having kids than we were about being married from the beginning."
Yet as their marriage began to falter, the couple found themselves spending less and less time together. In the end, they sought a divorce in 1998. It was also made known that they had been living separate lives for some time prior to when they made the news public.
Willis claimed that he still adored Demi Moore the year that their divorce was finalized, and the two of them were determined to doing the best for their children. I still love Demi, Willis declared. We are really near. […] I believe we're as close as we've ever been.
The two of them inevitably started dating other individuals when they parted ways. Willis noticed that he started to feel envious when Moore started dating other men. He gives the actor Will Smith credit for altering his viewpoint. He related how Smith had advised Willis to ensure that everyone got along in order to benefit the children.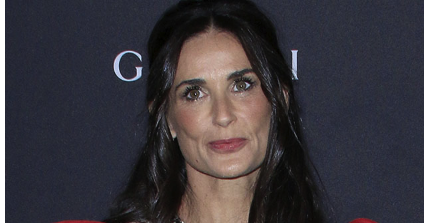 Willis and Emma Heming had two daughters together, Evelyn and Mabel, after they were married in 2009. Moore and actor Ashton Kutcher got married in 2005, although they later split in 2011.
Together, the spouses created a blended family and upheld strong bonds with one another. Even so, Kutcher and Willis grew to have a close bond with one another.
In 2009, Willis made a comment on their blended family, explaining how they managed to preserve such a special bond.
He said, "Demi and I made a choice to put the kids first, and we're lucky that it turns out we all have fun together."
With their children, the ex-spouses consistently present a unified front. Both parents attended Rumers "Dancing with the Stars" performance and passionately supported her throughout.
Even at Willis' Comedy Central Roast in 2014, Demi Moore was a guest. Moore even made a public thank you to Willis for her "blended family" in March 2022. She wished the actor a happy birthday on Instagram and said, "Happy Birthday, Bruce! I'm appreciative of our blended family.
Soon after, Bruce Willis's family made public the communication disorder aphasia, which it had been determined he had. Willis' illness and his decision to end his acting career were also disclosed in a joint statement from Moore, Heming, and their kids.
Moore also offered an update for Willis in February 2023, stating that his diagnosis had changed and that he now had frontotemporal dementia (FTD).
"Unfortunately, challenges with communication are just one symptom of the disease Bruce faces," she wrote about her ex-husband, accompanied by a picture of him at the beach. She said while they were upset, they were still glad that they now knew what they were battling against.
More details about the condition were provided in a statement the family also posted on The Association Frontotemporal Degeneration's official website. Anyone can get the disorder, and for people under 60, it "is the most frequent kind of dementia." In some situations, it may take years to diagnose the condition.
There is currently no treatment for Bruce's disease, therefore the family is working to increase awareness of it. According to the family, if Bruce had been well, he would have wanted to spread greater awareness about the issue, so in his place, they would do it.
They also expressed their gratitude for all the well wishes they received, saying, "We have been so moved by the love you have all shared for our dear husband, father, and friend during this difficult time."
Even with Bruce sick, the family has stayed close. Moore and Heming have become carers for Willis' and the blended family even branded themselves collectively as the "Ladies of Willis/Moore."
Even though Willis and Moore are divorced and the former has been remarried for the last 13 years, they still remain close. In fact, Moore even considers his two daughters with Heming as her own "family."
Moore even attended the couple's wedding in 2009 and their subsequent vow renewal ceremony a decade later. "She welcomed me into her family like I welcomed her into ours," Heming said.
Rumer Willis also praises her parents and their efforts to keep things civil at all times. She recounted how as a child her friends whose parents had divorced would make them choose between one another but that she never went through such a predicament.
"I didn't have to do that," she said. Adding that her parents always put her and her sisters' well-being first.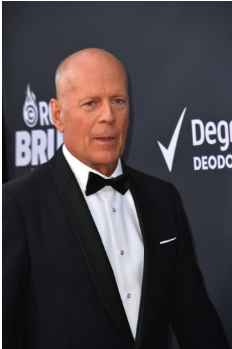 This family has such a beautiful relationship with one another. We are sending the Willis/Moore clan love. Please join us in wishing the good health!